Wall Portraits + Wall Art
Sure, we all want digital images to share on social media -- and I provide those to my clients happily, by the way -- but let's not discount the value of something tangible. Something you display that helps you remember why you appreciate loved ones. A photograph helps us to remember the smiles, the moments, and everything that matters about our relationships. And when a printed photograph is on display in your home, you get to a visual reminder of what matters in life -- every time your eyes rest on that image.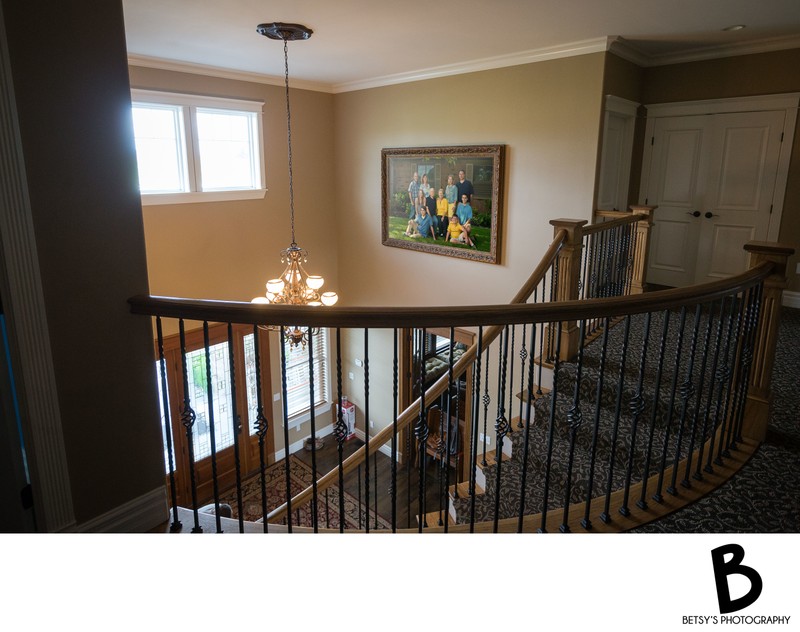 Each museum quality piece is unique and handmade. What we are creating together is a piece of art that will become furniture for the wall!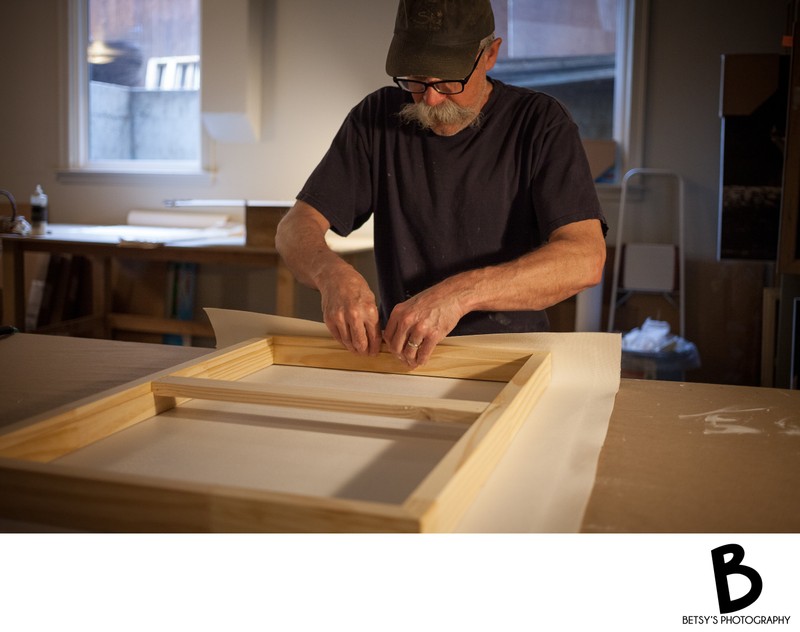 Take some time to peruse these "room views" -- many of our clients find this section inspirational! During your view + order appointment, we'll use our state of the art projection system and software to show you examples of your portraits on walls. We've found it really helps people visualize their portraits on display in their home.
Canvas Portraits
We offer heirloom framed canvas prints as well as modern canvas gallery wraps.
Framed Heirloom Canvas
Here is a behind the scenes video showing the time, effort, and care that goes into preparing an heirloom canvas. It's not just an inkjet printer whipping something out onto a reel of fabric. These are real people, craftsmen of what they do. They take the time to make sure that things are done right -- so that these photographs are no longer just a print, but a piece of art. A piece of art, made just for you.
These museum quality, handmade canvases are unlike any other canvases you have seen or felt before. They're so thick and durable you can even clean them with windex!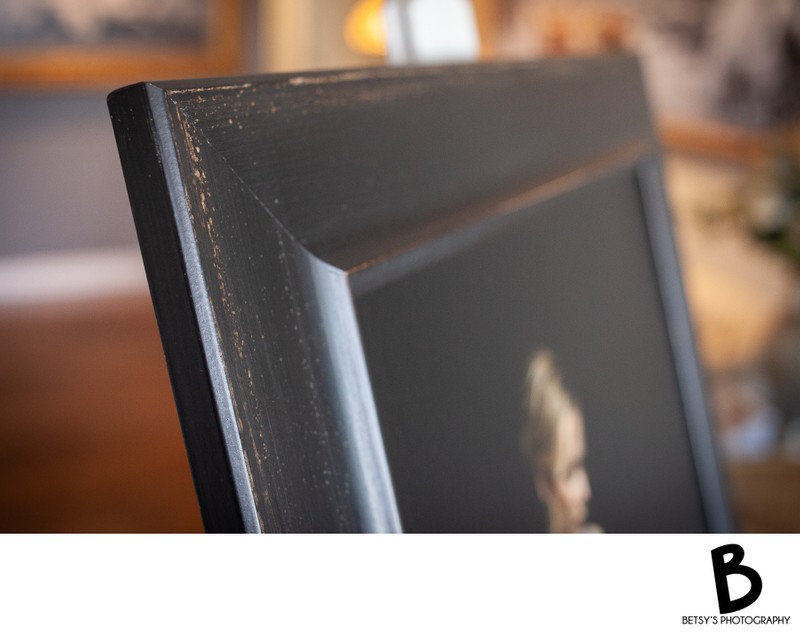 Canvas Wraps
Our canvas gallery wrap line of portraits is exquisite and well-crafted; the image wrapping around the canvas frame. There's no need for a frame, and your canvas portrait will look great hanging on any wall of your home or office.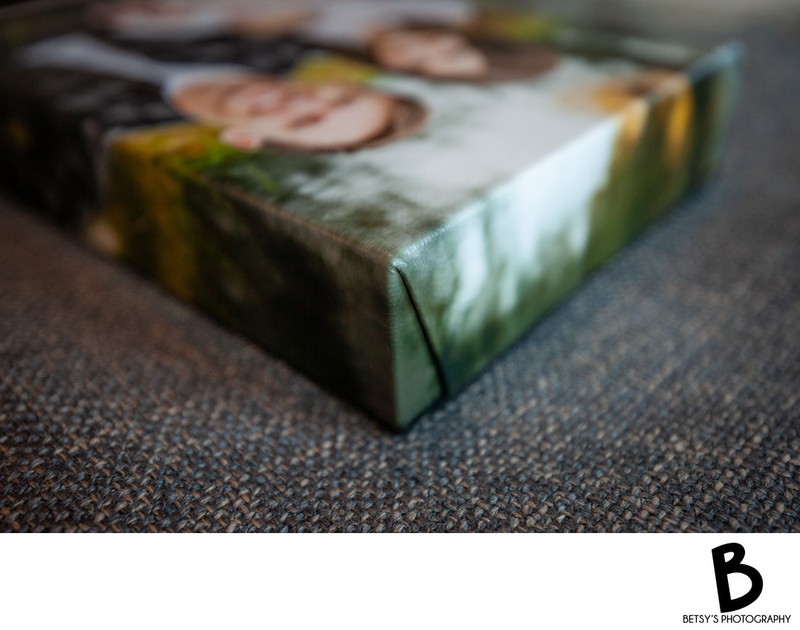 Mounted Photographs
If you prefer a more traditional print, our mounted photographs are a fantastic option. The portrait is printed on photographic paper, and mounted on a sturdy backing so it will not wrinkle or tear. Finally, we protect the surface of the portrait with a special coating that has a very subtle canvas texture. These mounted photographs are ready to be put into a frame, no mat needed. We can discuss framing upgrades at your view + order appointment (we have a variety of frames to match most styles of decor).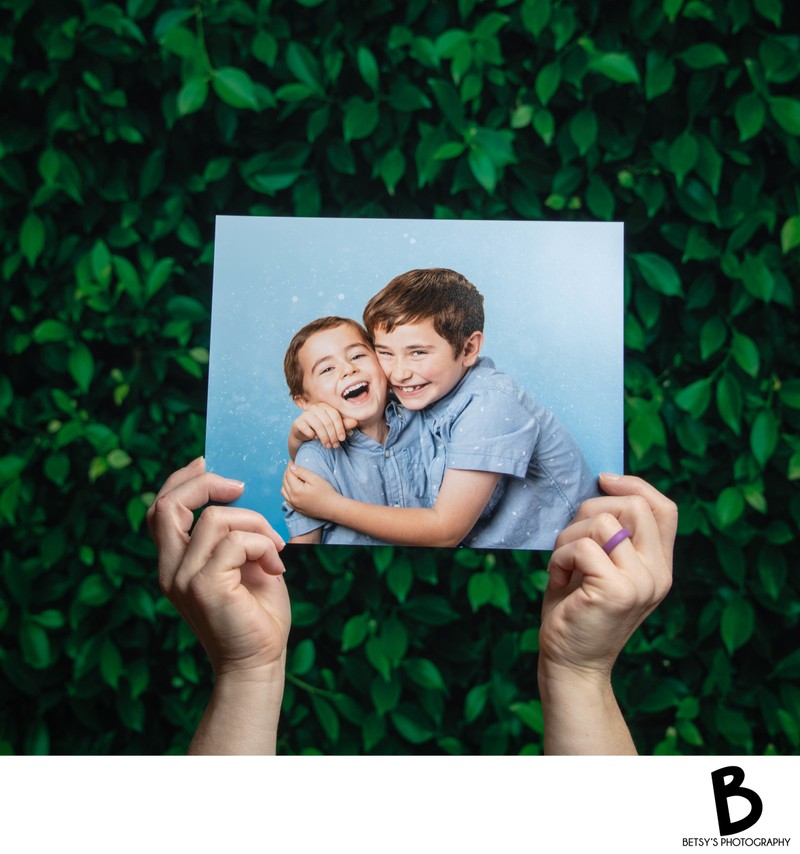 Matted + Framed Portraits
If you like the classic look of a mat and frame, then this option will be the perfect fit. Our signature look for these items is a black frame with white mat, but we can discuss alternate options if you want to match your existing decor.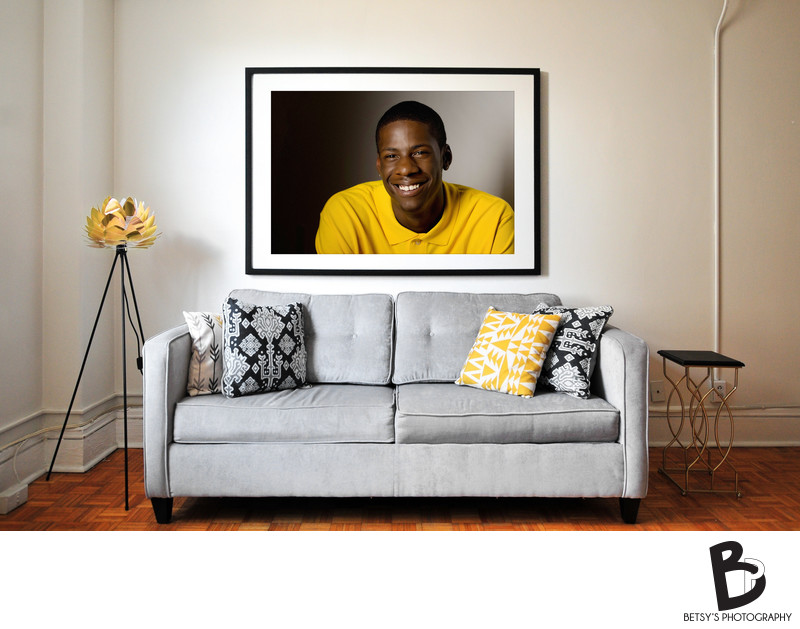 Wall Groupings + Collections
We can design a wall grouping that is customized for your home!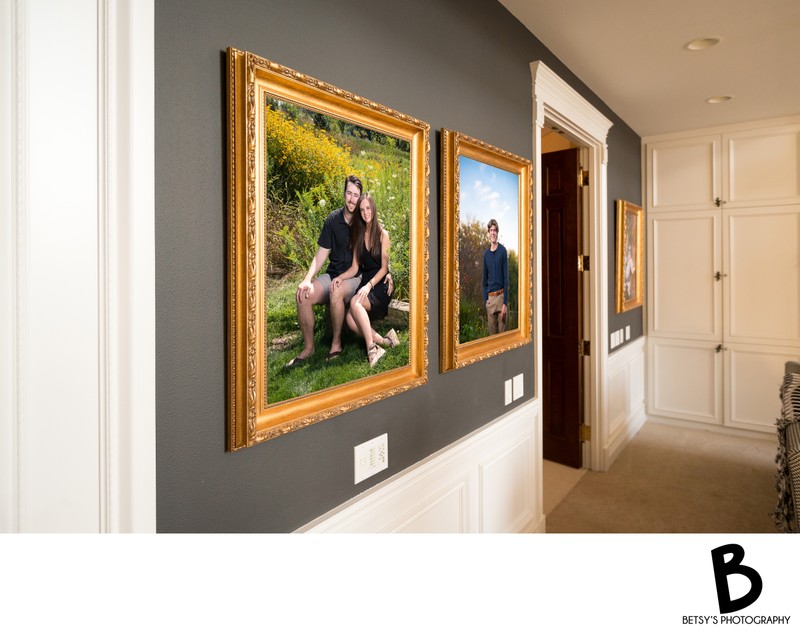 We look forward to discussing these things with you in more detail. If you have questions or want to inquire about a custom concept, please contact the studio.