Dexter-Ann Arbor Area Portrait Photography
Dexter - Ann Arbor Portrait Photographer
Betsy's Photography provides portrait services for clients in the Dexter Ann Arbor Area. Born and raised in Ann Arbor, photographer Betsy Finn now runs her portrait photography studio in Dexter, located just ten minutes from downtown Ann Arbor with easy access off I-94.
Here at Betsy's Photography, our specialty is portraiture. That includes senior portraits, family portraits, baby portraits, kids portraits, and executive headshots. If you're interested in fine art photography or commissioning a painted portrait, that is another passion of Betsy's too.
Senior Portrait Photography
One of my passions is photographing senior portraits. While I have a portrait studio, I'm happy to work on location, so just ask! I make it a point to ask about each senior's interests, because a successful senior portrait session is all about making sure your senior's personality shines through in the final portraits. I've photographed senior portraits on the shore of Lake Michigan, on a family's pontoon boat in one of Michigan's many private lakes, as well as numerous other rivers and bodies of water in this Great Lakes state. Some places my clients love for senior portrait photography include downtown Ann Arbor (think Grafitti Alley, Nickels Arcade, or Nichols Arboreteum), downtown Dexter (Main Street has so many gorgeous storefronts, as well as the iconic Dexter Clock), downtown Ypsilanti (Depot Town is always a hit), and more. For clients looking for a nature-vibe in their senior portraits, the Dexter Ann Arbor area has many parks to offer. I've photographed sessions at Gallup Park in Ann Arbor, Mill Creek Park in Dexter, Hudson Mills Metropark (north of Dexter), Island Park in Ann Arbor, and so many more. I'm willing to travel to your home for a completely unique and one-of-a-kind senior portrait photography experience too.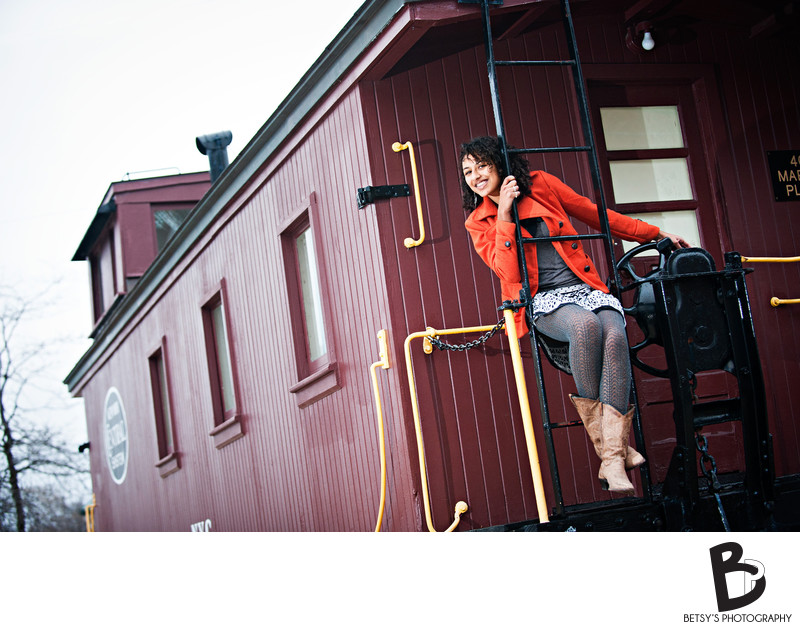 Kid Portrait Photography
I love photographing kids. Yes, whether they are bouncing off the walls or more reserved, my clients know I will make the portrait session fun for their kids and capture wonderful portraits too. While I enjoy welcoming families to my studio for kid portrait sessions, it's always fun to venture outdoors on location too. I've photographed kids on location in Downtown Dexter, at numerous parks around Ann Arbor (including Nichols Arboreteum in Downtown Ann Arbor), Gallup Park in Ann Arbor, Parker Mill in Ypsilanti, and more! If you're up for lifestyle candid portraits, I have plenty ideas for that too. I usually recommend you select a spot your child already knows and loves, because it makes the experience that much more fun for them (and you). Of course, I'm happy to travel to your home and create portraits of your kids there too. Whether it's in your backyard or inside your house, these spots make for a completely memorable portrait session; you'll definitely treasure both the expressions and the setting in years to come.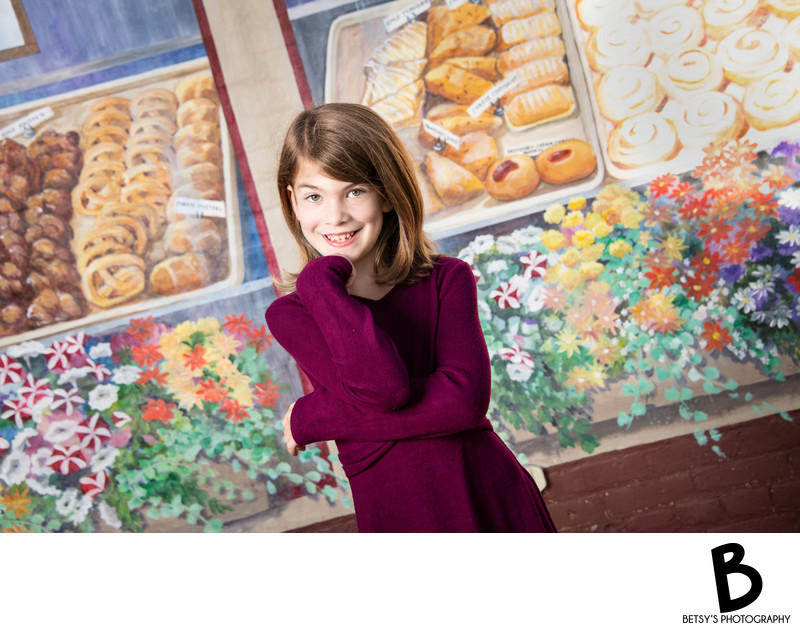 Baby Portrait Photography
Who doesn't love babies? I have always enjoyed meeting new babies and congratulating my clients when it's time for their newborn's first portrait session. I offer baby portrait photography services both in a studio setting and on location, as some of my clients prefer the intimacy and personality of their home as the setting for their baby's portraits. I also recommend my baby's first year plan, as it's a wonderful way to make sure you remember to document these precious and fleeting moments of your child's first year. I have lots of experience working with little ones, and as you'll seen in the testimonial section, my clients have called me a baby whisperer. That's not a title I take lightly. My job, as your baby photographer, is to make this experience relaxing for everyone -- parents and baby included. So, whether you'd like to plan a baby portrait photography session at your home or in the studio, let me know what you're thinking. And yes, I love to include parents, siblings, and even pets in the session if that sort of thing sounds up your alley.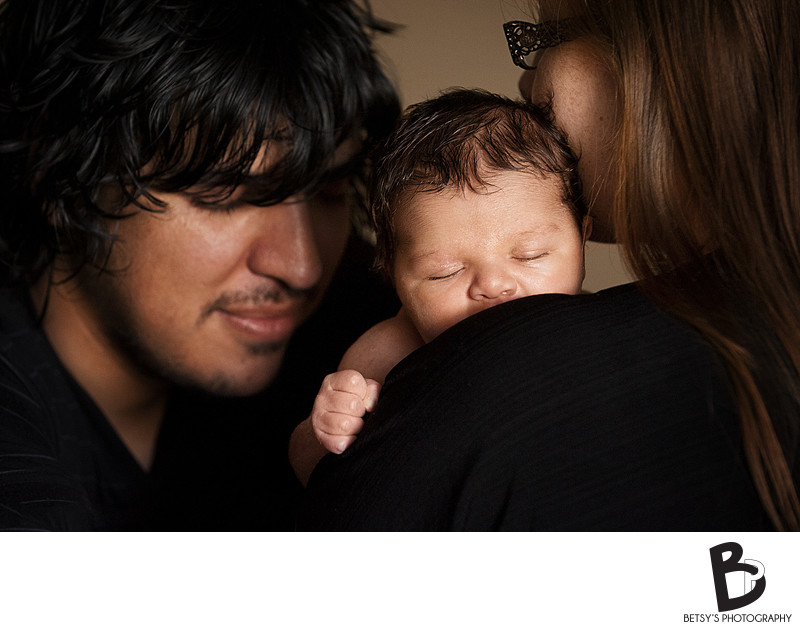 Family Portrait Photography
.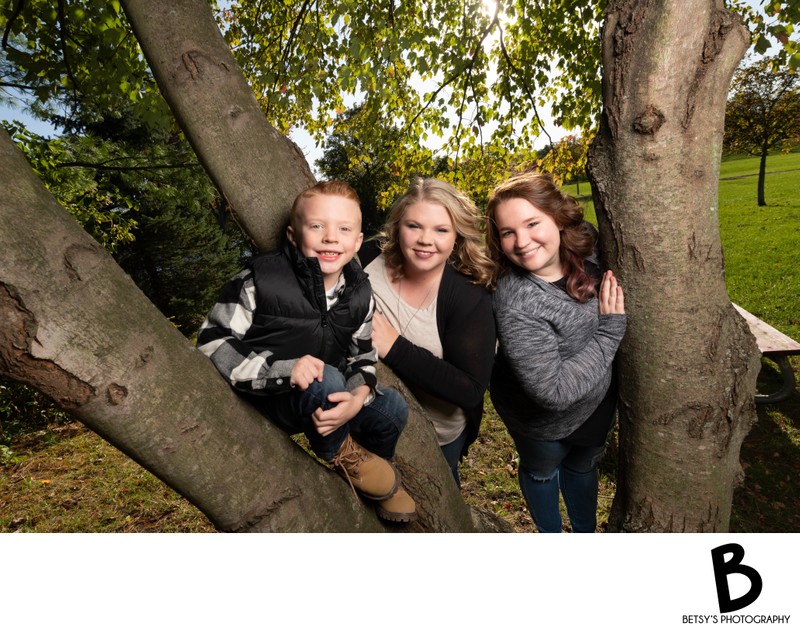 Headshot Portrait Photography
.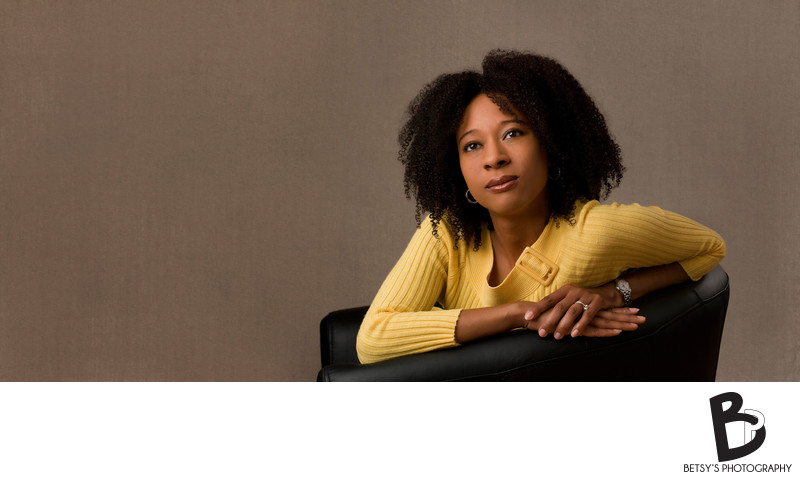 Branding Photoshoot
.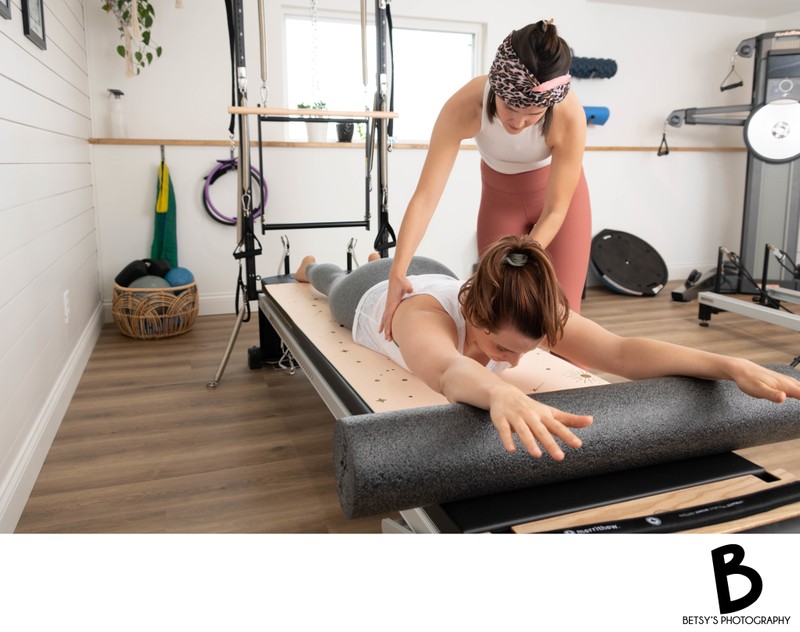 Fine Art + Photography
.

Satisfaction Guaranteed
My clients are always happy with the results, and I frequently get compliments on how the process is so stress-free and fun. (check these client testimonials to see what I mean). In case that's not assurance enough, know that I have a 100% satisfaction guarantee.
How do you want to display your portraits?
I'd love to learn where you love to display your photos in your home, what kinds of images are your favorites, and where you'd like to have your portrait session. Let's work together to create portraits that capture your real smile and who you are as an individual.
It's always easier to enjoy a portrait when you have something tangible to touch, hold, and experience. Some popular display options are albums, memory boxes, and wall art .
Location Portrait + Studio Portrait Photography
You might think I'm just a Dexter + Ann Arbor Michigan Photographer, but I'm happy to work with you here at my studio in Dexter, Michigan, or on location around Ann Arbor, Bridgewater, Canton, Chelsea, Dexter, Hell, Lakeland, Pinckney, Manchester, Saline, Whitmore Lake, Ypsilanti...plus many more locations in Michigan.
Note: We are currently doing all sessions outdoors or on location as part of our safety measures against covid-19. Portraits with studio backdrops are still available, as we have portable equipment.
Top Ten Portrait Photographer and Awards
Since opening my studio in 2005, my portrait photography has received numerous awards, and my work has been featured in Professional Photographer magazine as well as in local and international art exhibitions. Early in my career, I was thrilled to be named one of the top ten photographers under the age of 30 by Professional Photographers of America (PPA). More recently, I have been honored to have my work displayed in local juried shows, and to have received recognition for my continued dedication to photography with PPA's 25+ Merit Bar award. Feel free to read more about the awards and recognition I've received.
Pricing + Consultations
I'm happy to provide further information pricing and explain your investment options -- just let me know you're interested. If you'd like to learn more about how things work here at Betsy's Photography, I would be happy to schedule a time for us to chat or meet (virtually) -- contact me as soon as possible so we can get this process started!