About Betsy Finn
Master Photographer. Award-Winning Photographic Craftsman. Professional Photographer since 2005.
Since starting my studio in 2005, I have created portraits for countless clients. It's been a fun journey! My best moments as a photographer are when I get to see how much my clients love their portraits -- because together, we've been able to create a memory imbued with significance. A memory that reminds my clients of their joy in this life. Because a photograph is nothing more than a piece of paper until is imbued with memory. Without meaning or significance, a portrait is meaningless.
What do you want to know about me? I love all things creative. Family is important to me (my husband and I have two boys, plus a cat and dog). Besides navigating LEGO minefields on the flor, things I like include sports, climbing trees barefoot, sushi, piano, reading, drawing, painting, fixing things (and sometimes dissecting things in hopes of fixing… but failing), and a whole lot more.
I believe it's important to pursue excellence, and my photography career reflects that belief. Read more about the awards + accolades I've been honored to receive over the years. More than that, I love helping others learn, whether it's teaching kids or sharing my expertise as a speaker for photographic conventions. Not to mention writing -- I've been a contributing writer for Professional Photographer magazine for more than ten years. Don't ask me how many articles I've written though... I lost count somewhere after 100!
Over the years, I've donated my time and photographic services to non-profits and local charities, offered community programming, and more. Read more about how I pay it forward by giving back to those around me.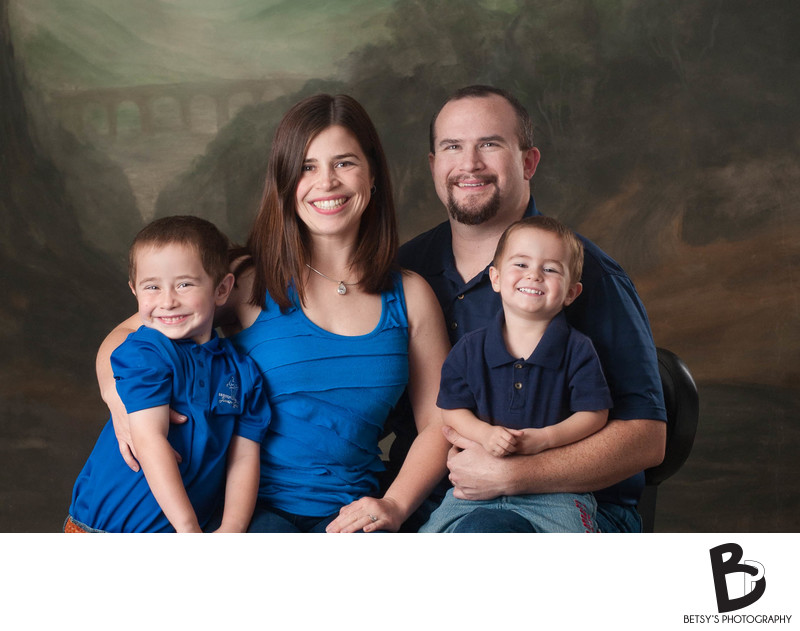 Betsy with her family.