Can You Remove Acne, Blemish and Braces?
Yes! We can, and we are happy to help make sure that temporary flaws or appliances will not be forever commemorated in your portraits.
Retouching Services
We include complimentary retouching with all portrait orders. This includes requests such as acne and blemish removal, and slightly softening wrinkles. Our goal, when retouching, is to keep the image looking as natural as possible.
We are also able to touch out braces and remove tattoos; these retouching requests are quoted on a case by case basis.
For more information, or to book your session, please contact the studio or call 734-424-0472
Retouching Acne + Blemishes
Acne is temporary. But it can be so stressful thinking about what to do if your skin flares up right before your portrait session! If you had a bad hair day, we wouldn't just say "oh well," we'd fix it! Your skin is the same way.
We help bring your skin back from the flare up, back to what it would look like on a good day. That's our goal when retouching acne and blemishes. So, for many of our clients, it's a huge relief to know that we provide acne and blemish retouching -- it's even included in every portrait session.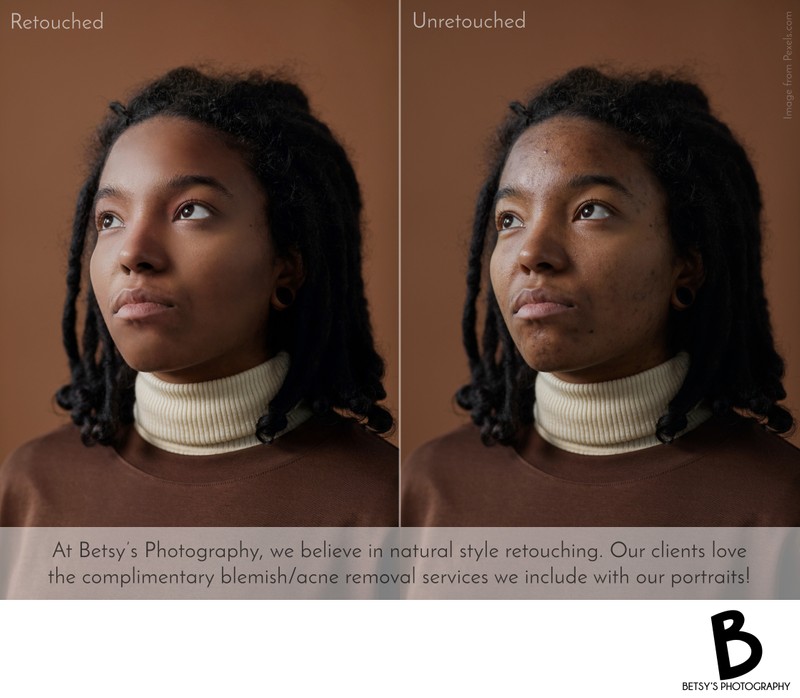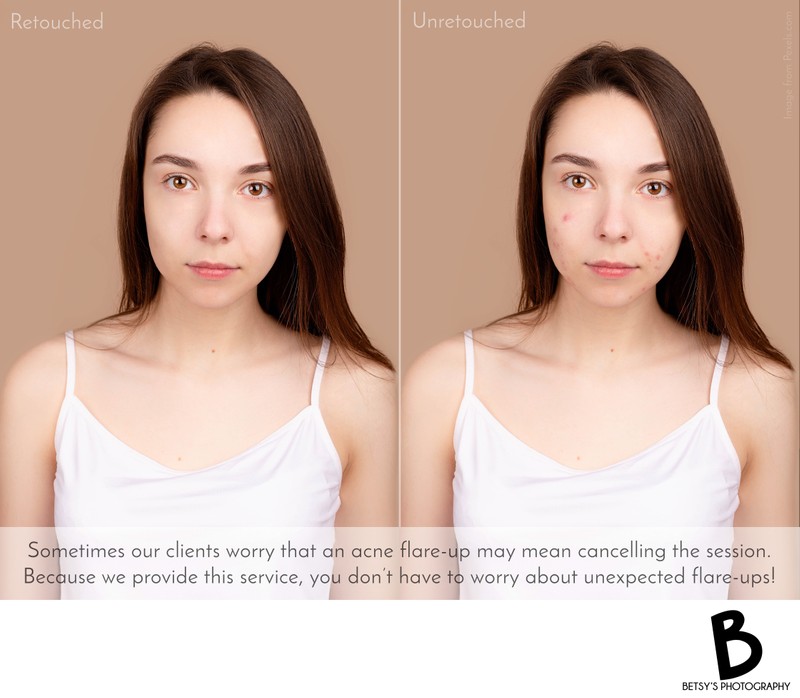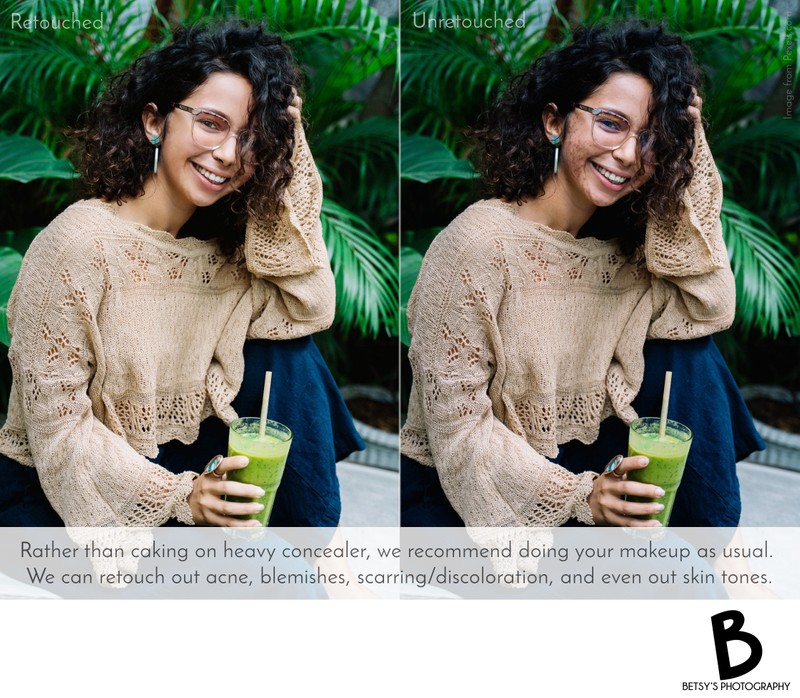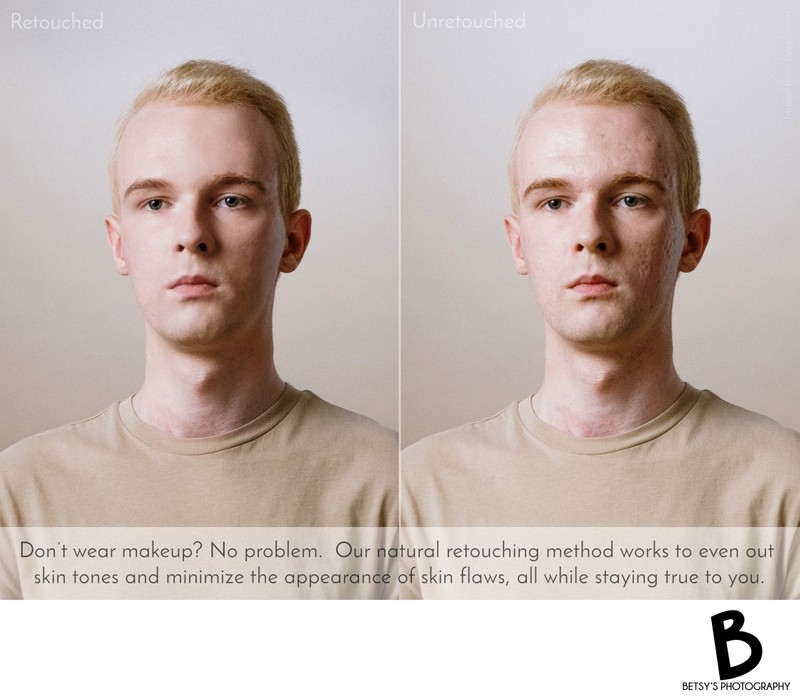 Braces Removal
Braces. Many of us have been there, done that. And, while we love the results, it's never exciting to think about having your braces commemorated for all time in your portraits. We're happy to help. Please note that braces removal can be a time intensive retouching procedure, so it is not included in our standard retouching services. We are happy to provide a quote, or even just talk more about what you had in mind.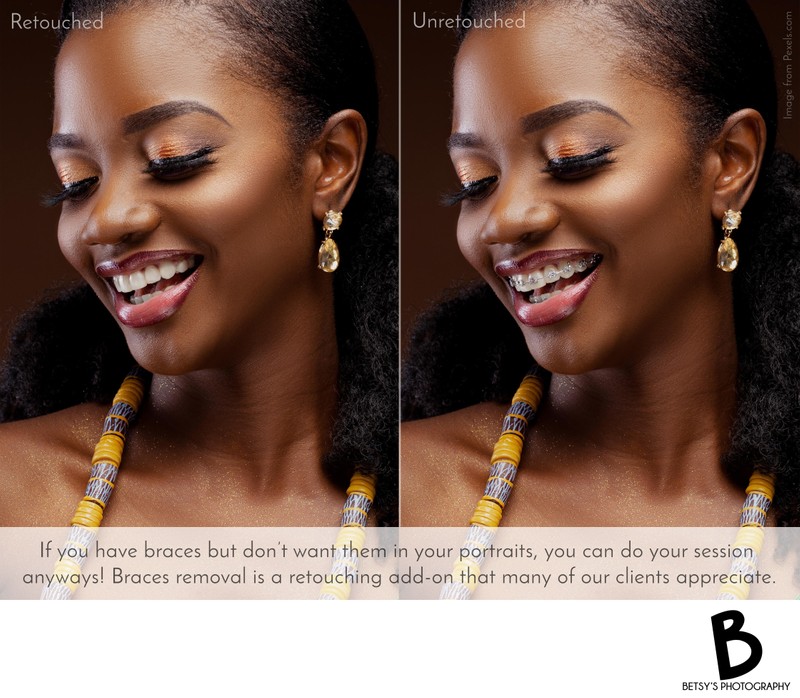 ---
Note: The images shown on this page are from Pexels.com, and were not created by our studio. They are being shared to illustrate our retouching services as we do not share unretouched images of our clients. Image Credits are due to: Anna Nekrashevich, Apex 360, cottonbro, ShotPot
Acne, Blemishes, and Braces