---
Art Exhibits
Betsy's work has been featured in local and international exhibitions
---
Betsy has had more than a dozen photographs accepted into international exhibitions, and has shown her work in numerous local art shows as well. Below, you'll find information about current and upcoming exhibits and shows, as well as a summary of past ones.
Solo Show (2020)
Betsy has a solo show at the Ann Arbor City Club (1830 Washtenaw Ave, Ann Arbor, MI). The show runs February 17th thru March 30th, 2020, with an opening reception on February 20th (4:30-6:00pm).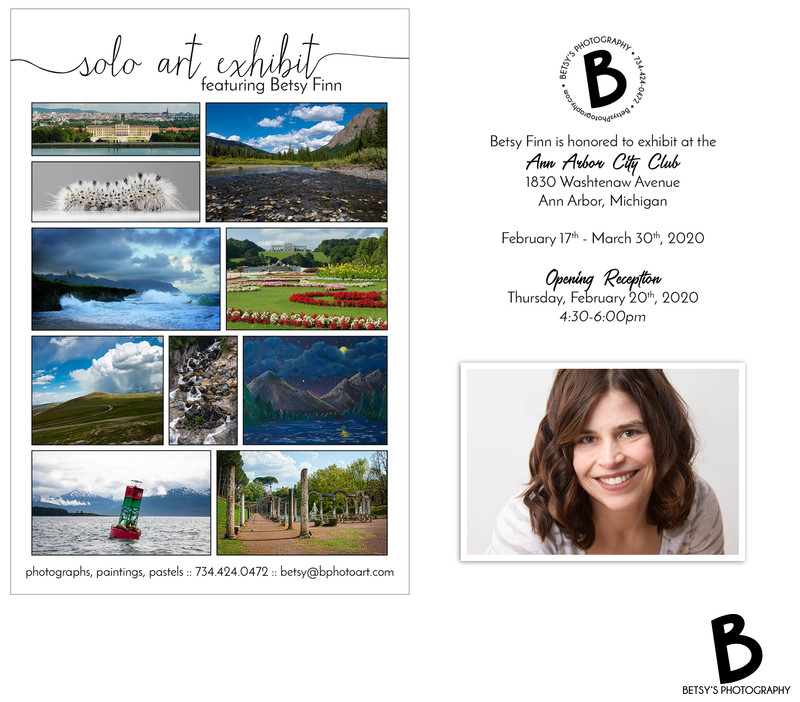 Arti Gras (2020)
Betsy has contributed two pieces to the Salt Valley Arts' "Arti Gras" Fundraising event. The pieces are will be on display at the 109 Cultural Exchange (109 Michigan Ave, Saline, MI) beginning February 3rd, until the auction on March 1st (preview at 1:30pm, bidding at 2:00pm).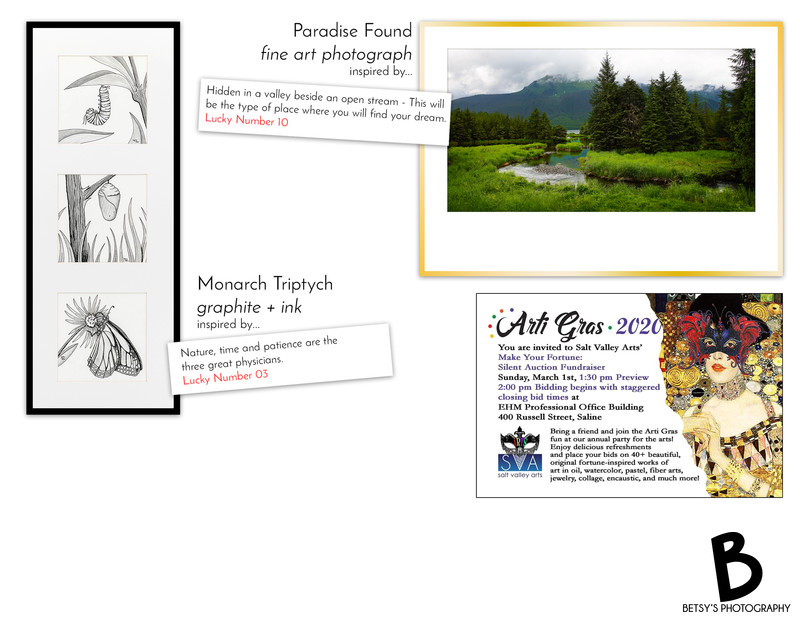 Past Art Shows
Betsy's work has been featured in both juried and non-juried shows.
Juried Shows:
International Exhibition of Professional Photography (Juried Show, 5 consecutive years)
Ann Arbor Women Artists - Juried Show
Non-Juried Shows:
Joe + Rosie's Coffee Shop (Dexter, MI)
The New Center (Ann Arbor, MI)
The Women's Center of SE Michigan (Ann Arbor, MI)
You can learn more about the past awards Betsy's work has received, or contact Betsy if you'd like to discuss plans for an upcoming show.